Nano-hybrid Screen Protector for Apple Watch Series 9 with Easy-install Magic Box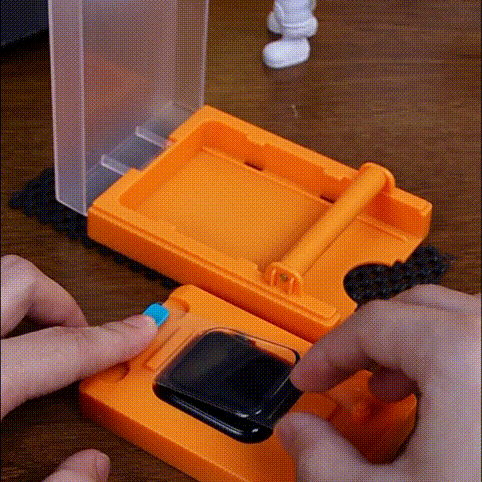 Unveil the Brilliance of Your Apple Watch Series 9
Experience uninterrupted clarity and unrivaled protection with our Apple Watch Series 9 screen protector. These two meticulously crafted screen protectors are designed to elevate your Apple Watch experience. With a crystal-clear finish, they not only safeguard your device but also let its brilliance shine through. Say goodbye to scratches, smudges, and fingerprints, and enjoy your watch's pristine display as it was meant to be seen.
Revolutionary Installation Box for Effortless Setup
Tired of struggling with screen protector alignment? Our product comes with a groundbreaking installation box that takes the hassle out of the equation. Simply place your Apple Watch into the box, and let it work its magic. The screen protector will automatically align itself, saving you valuable time and ensuring a perfect fit every time. No more frustrating air bubbles or misaligned protectors—just a seamless, bubble-free installation that enhances both the look and longevity of your device.
Shield Your Watch from Daily Wear and Tear
Your Apple Watch Series 9 deserves the best, and that's precisely what our screen protector provides. With a special oleophobic coating, these protectors effectively repel oil, fingerprints, and dirt. Enjoy a watch that looks as good as new, day after day, without the need for constant cleaning. Whether you're hitting the gym or the boardroom, our protectors keep your watch looking pristine, ensuring it makes a lasting impression.