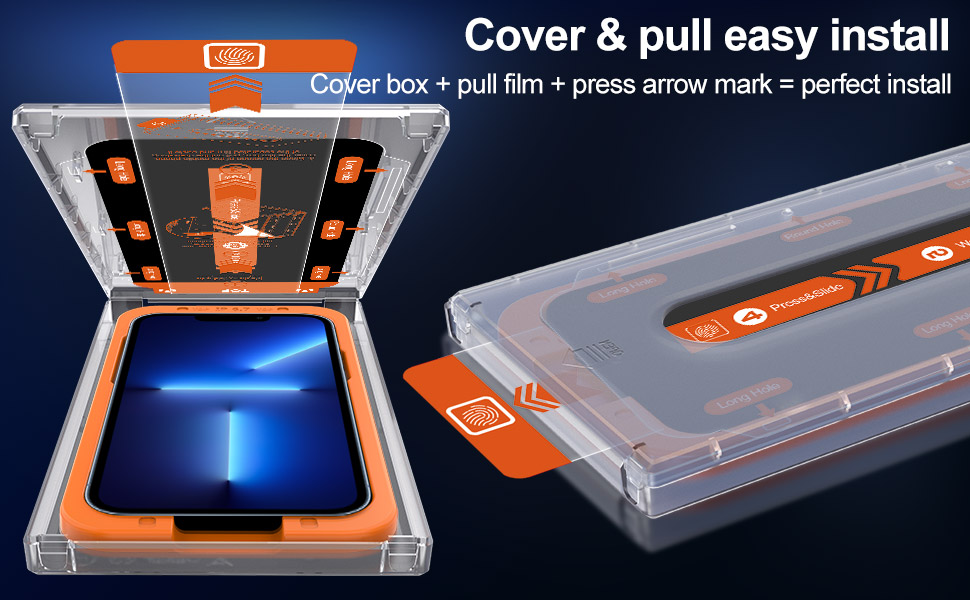 Product Information
iPhone glass screen protector
The auto-alignment screen protector box is specially designed for iPhones. With 7 positioning holes on the top protective film, the screen protector precisely fit the phone screen. The installation box is made of degradable food-grade environmentally friendly materials, which can be reused thousands of times. If you need more glass without the box, you can click iPhone Extra Glass.
10X stronger than before
This premium screen protector with 9H hardness tempered glass provides 10-time protection than normal tempered glass, its NANO coating can absorb shock, at the same time provide a smooth durable oleophobic anti-fingerprint coating.
Dust & air bubbles free
A sealed auto-alignment screen protector box for iPhone can avoid dust and air bubbles to a fair degree.
Electrostatic dust removal
Static electricity is generated on the plastic film when the orange release film is pulled out. Static electricity has the property of attracting light and small objects. The dust on the screen will be adsorbed to the release film and taken out together. In addition, the box is sealed, which also isolates the dust, which is truly a dust-free film.