Galaxy S22 Ultra Protective Film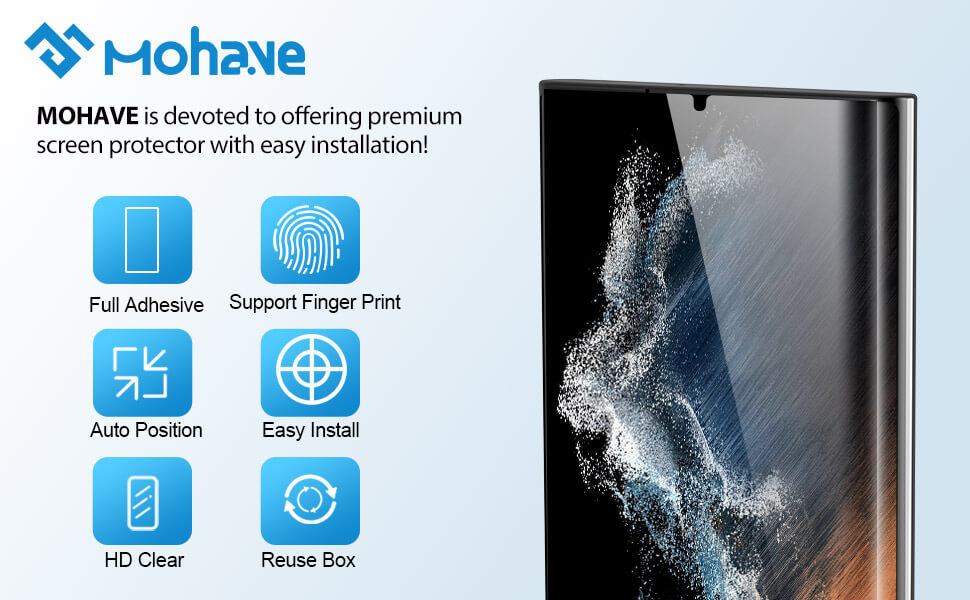 Product Information
Full clear no black border
Galaxy S22 Ultra screen protector is fully covered with a transparent and no-black border protective film, which covers the edge of the phone and does not affect the phone case. Moreover, the opening of the camera does not affect the clarity of the photos. And the nano-hybrid HD films ensure the original clarity of the screen.
Bubble & dust free install
With the screen protector auto-alignment box, it's easy and quick to install the S22 Ultra screen protector without bubbles and dusts. However, you have to buy the Galaxy S22 Ultra Auto-alignment Screen Protector Box first.
Support FingerPrint Unlock
This protective films for Galaxy S22 Ultra will work fully with the UltraSonic Scanner. Simply reload your fingerprints after you install the S22 Ultra screen protector. After reloading, it will be 100% compatible with FingerPrint. What's more, this screen protector for Galaxy S22 Ultra is 100% phone case friendly.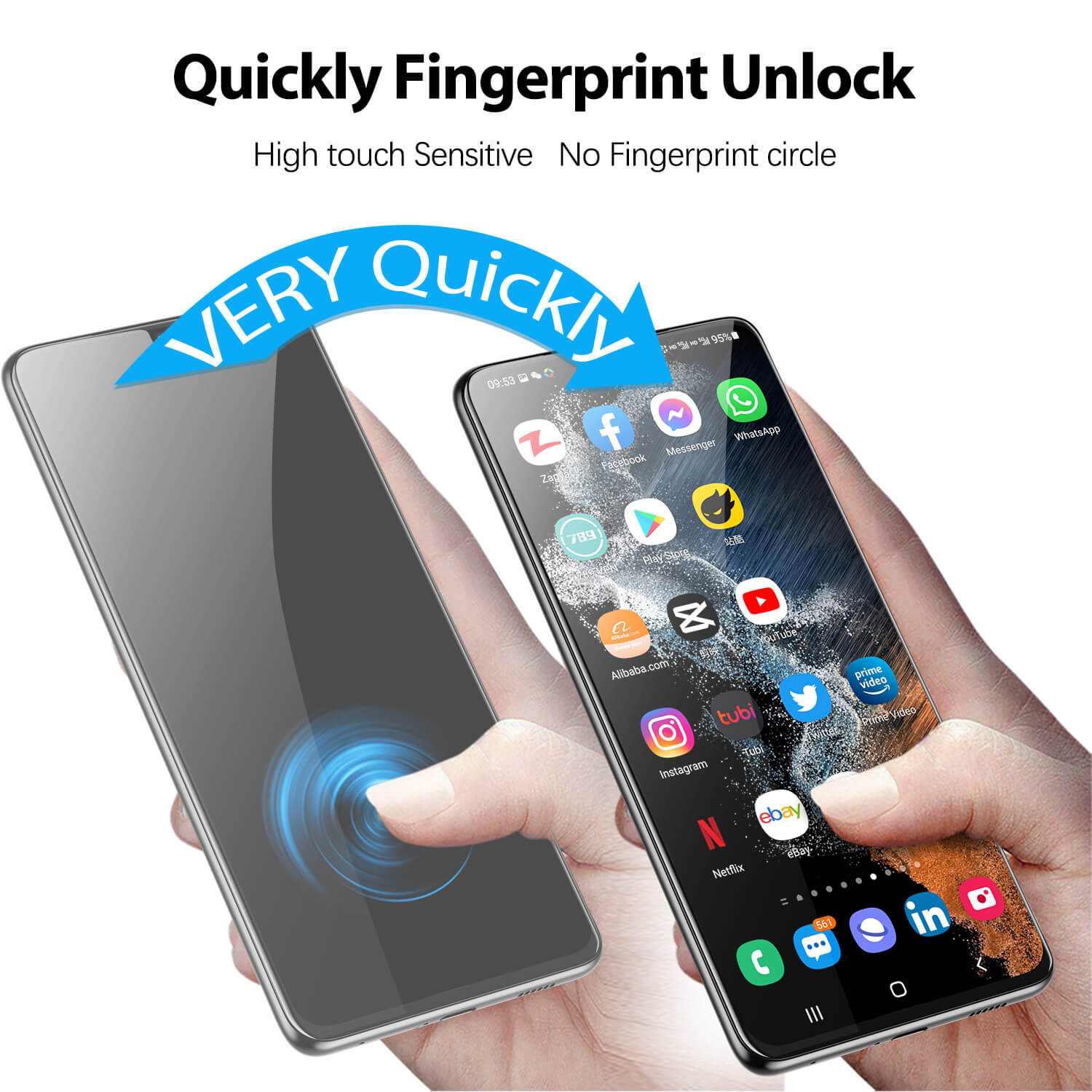 Buy Screen Protector Box First
This screen protector for S22 Ultra is the most popular product because its installation is very simple and fast, it can be installed within 20s.
Make sure your first order buys the Galaxy S22 Ultra Auto-alignment Box, or the screen protector cannot be installed without an installation tool.
What is in the package?
| | | | |
| --- | --- | --- | --- |
| Name | 4 Pcs | 6 Pcs | 8 Pcs |
| S22 Ultra films | 4 | 6 | 8 |
| Cleaning kits | 4 | 6 | 8 |
| Fixing screw | 1 | 1 | 2 |